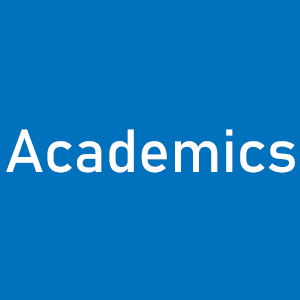 Dr Luke Prodromou
"I love your book – in a time when the market is full of hastily-produced junk designed to make a quick profit and then churn out more unprincipled junk, your book not only fills a so-called gap in the so-called market but is based on a coherent set of principles – it is obviously a labour of love – for children and education- and is based on research. It looks marvelous and so attractive to use. It is not only an excellent option for dyslexic children but learners with a diverse range of learning difficulties and even learners with no difficulties because of its imaginative use of colour, shapes and practical activities aimed specifically at very young absolute beginners."
Dr Luke Prodromou
(ELT author, trainer and actor)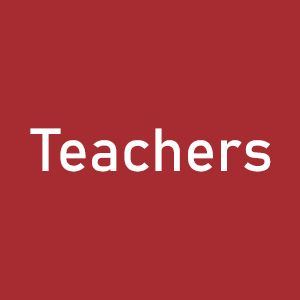 Μaria Bra
English does Sound Fun after all!
I started doing the ESF with Nancy when she was a sixth grader at Primary school. She had already done some preliminary work with another teacher who taught a different series at the time.
Nancy was rather negatively disposed towards the idea of learning English when I first met her, which was perfectly understood with her dyslexia differences tormenting her. She was also a bit reluctant to start a new series from scratch and I had to convince her that her efforts would pay off in the- not so- long run! At some point she even complained that the book was too "childish" for her age and that the rest of the kids at school were at a higher level, which made her lose her confidence in the method. I had to think of a way to make her realize how beneficial ESF was for her case. So I asked her to read a word which was unknown to her-"spite"- and of course she pronounced it correctly. Then I asked her to do the same with her friends at school to find out how many of them would read it correctly; guess what? no one did. Nancy was thrilled to find out that no one had passed our little "test" despite their being at a higher level than her. That was good enough to boost her confidence and keep her going.
However, I had a hard time getting her to speak; she would not speak English unless it was required in the controlled and the less controlled exercises we did in the course of the lesson; free speech was out of the question! I did not give up though. I kept using English throughout the lesson and only resorted to her mother tongue when it was absolutely necessary. It worked! After two years of complete absence of freer speech she finally started to speak in perfectly good English! I was over the moon!
When we finished the ESF Series we went right to a B Senior/A1 conventional Coursebook. She had some difficulty adjusting to the level at first but things worked out fine in the end. We skipped Pre- Lower Class/B1+ altogether as she was coming up pretty fast and all the hard work she was doing really paid off- as I had told her it would! She was also bent on sitting for B2 Exams in her first year of High School Senior, which is where we are right now. Her potential of passing the FCE exam is pretty high and I wouldn't be surprised if she passed with flying colours. Next year she intends to start the CPE Course.
Nancy is a very hard-working student and it's a pleasure to be her tutor. However, I believe that the ESF Series we did together has laid solid foundations for her subsequent progress in EFL studies.
A big Thanks to you Anne Margaret and Anastasia!
Εnglish Language Teacher
Melissia-Penteli
Μaria Bra
Εnglish Language Teacher | Melissia-Pentelii
Maria Orfanoudaki
Ι'm not happy with ESF…  I'm in so many ways more than happy!!! I feel lucky to have this unique and innovative tool in my hands! I feel confident to teach my students with the best and the most helpful method I have ever used. I am positive that any of my students can understand and learn English with this holistic and fun book. I am excited every time I introduce it to my new students and their parents. I am grateful that I have ESF in my teaching life. And from all the above I have realised that once you have tried ESF there is NO WAY BACK! Thank you 🙂
ELT teacher, Crete
Maria Orfanoudaki
Lilian Stathi
English Sounds fun is an amazing initiative that created a useful tool for EFL teachers who teach dyslexic learners. 
Having specialized in teaching English to dyslexic learners myself, I was impressed by the fact that this book has incorporated all the latest research on how dyslexic learners best learn to create a carefully structured coursebook. Second language acquisition and multisensory teaching have been combined meticulously taking under consideration the cognitive processes that take place when children learn. Therefore, this book is ideal for both dyslexic and non-dyslexic learners. 
EFL Teacher, British Council Greece
BSc Psychology
MA TESOL (Dyslexia)
Lilian Stathi
Maria Bakali
ESF is truly a holistic and innovative method and I have found this book and its materials really useful! It's a unique and different approach to teaching English to students with learning difficulties. I have used this method with learners with dyslexia and ADHD and they really liked the tactile activities and multimedia materials. English Sounds Fun is a marvellous piece of work, as it makes teaching and learning fun. It is aimed at students of diverse ages and abilities. I haven't found a book as structured and tailored to students' needs as this one. I highly recommend it!
English language teacher, Greece
Maria Bakali
Konstantina Gkioleka
Being a teacher, ESF helped me support learners and make them love English by offering a different approach in learning the language and by boosting their self-esteem.  All students I have taught ESF to so far have benefited enormously, due to the multisensory and holistic approach. Finally, through the complete and explicit lesson plans, ESF trains teachers, since it explains the aims and objectives of the various activities and how students benefit from them. Right now, it's the most complete and highly structured method in the field. Can't wait to use Steady and Go!
English language school teacher
UK School of English, Trikala
Konstantina Gkioleka
Chryssa Marinou
"I never believed that after 22 years of teaching English I would find a method that would inspire me, motivate me and give me confidence to teach learners with SpLDs like dyslexia and SpLDs. I owe this to the outstanding job of the authors, as well as their constant guidance and support whenever needed (after sales service).  What I discovered on the way and was not expected, was new knowledge that I can apply in all my classes, to all my students."
Language school owner and teacher
My Green School, Komotini
Chryssa Marinou
Language school owner and teacher - My Green School, Komotini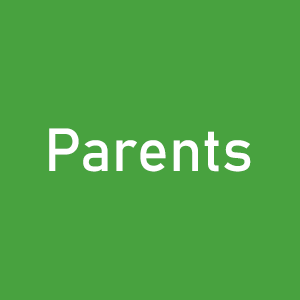 Georgia Barou
Anastasia Metallinou and Dr Anne Margaret Smith are two exceptional educators, noted for their sensitivity towards students as well as their innovative and effective teaching method, in the field of Specific Learning Differences. As the President of the Greek Association of Parents with Dyslexic Children I would like to thank them for their efforts to raise awareness amongst parents and educators, which is also one of the main goals of our association.
President of the Greek Association of Parents with Dyslexic Children
Georgia Barou
Quote from a mother who has two children with dyslexia
"ESF cannot be compared to other books. It is so multisensory. I had the chance to see part of a lesson once and I was truly impressed. The audiovisual materials are very helpful indeed. My kids listen and repeat the sounds and the words. I can hardly believe my younger daughter's improvement since last year that she started learning English. She can easily make sentences from singular to plural and she remembers the letters and the sounds from the lesson."
Quote from a mother who has two children with dyslexia
Quote from a mother who has a child in the autistic spectrum.
"Stefanos learned how to read and write in English within a few months. He has been trying to learn how to read and write in Greek (his native language) for five years and still struggles. I wish there was such a method in Greek as well".
Quote from a mother who has a child in the autistic spectrum.
Quote from a father who has a son with dyslexia and ADD.
"After many years of failure and disappointments, I'm so happy that my son finally enjoys learning English and experiences success. He loves the videos and I'm amazed with his accent. I wish we knew about ESF earlier".
Quote from a father who has a son with dyslexia and ADD.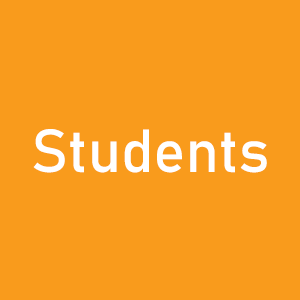 Michael
"The book is perfect. We are asked to make the letter with eyes closed and it is so funny. And the letter names rhyme with the colours!"
 8 years old
Michael
Lefteris
"Whoever wrote the book tell them that it's great."
8 years old
Lefteris
Eftihis
"I can understand and learn from this book much better than from other books. Everything makes sense".
15 years old
Eftihis
Anne
"I can now read and write. It feels great".
12 years old
Anne
Emily
"I love it when I close my eyes and have to guess the name of the letter I picked from the bag".
7 years old
Emily